Updates for Monday, Nov. 23
Following the advice from civic authorities, Bishop Lee has suspended public worship until December 16th. During this time, our live-stream Sunday service will continue, but without an in-person congregation. Our weekday celebrations of the Eucharist will be suspended until further notice.
A Cathedral in the City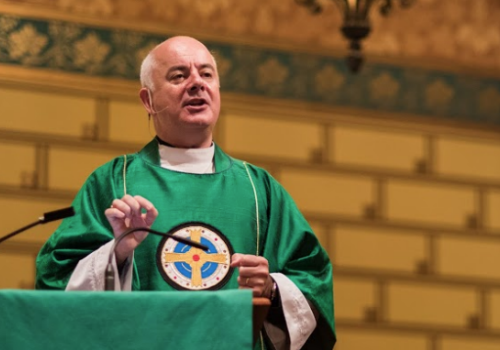 Welcome to St. James Cathedral, a vibrant and historic Episcopal church where you're not just welcome - you belong. If you are a first-time visitor, we look forward to getting to know you. Learn about who we are.
Virtual Worship & Resources

St. James Cathedral now live-streams our Sunday Eucharist service. Tune in our on YouTube, Facebook, or our Streaming page at 11 a.m. to join us in worship anywhere you are and share this Sunday tradition, or watch the service in our Sunday Service archive anytime. 
Anti-Racism Resources
Continue the conversation started in Creating Courageous Space: A Study in Anti-Racism as we learn & work together to be actively anti-racist People of God. Click here to access the list. 
Our 2021 Stewardship Campaign
On October 25, we kicked off our
2021 Annual Stewardship Campaign
. We heard some of the earliest words of the New Testament, as St. Paul wrote to the newly formed church in Thessalonica. Paul was talking to these new Christian converts about how he "had courage…to declare to you the gospel of God in spite of great opposition." Paul was brave and indomitable, but I wonder how he would have coped with living through 2020! 
Will you make a pledge for 2021 that will help ensure that your cathedral continues in its vibrant mission?