Updates for Wednesday, Apr. 14
A Cathedral in the City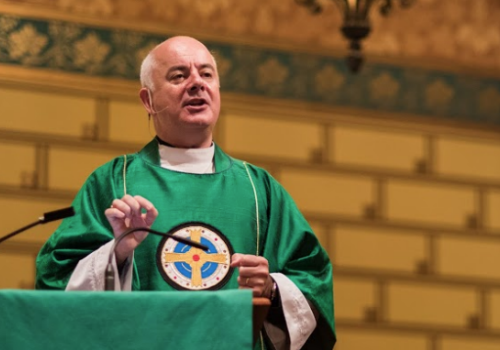 Welcome to St. James Cathedral, a vibrant and historic Episcopal church where you're not just welcome - you belong. If you are a first-time visitor or if you are interested in taking advantage of our virtual worship and formation offerings, we look forward to getting to know you. Learn about who we are.
Worship Updates
St. James has resumed in-person Eucharist services at 12:10 p.m., Monday through Friday. On Sundays, there will be two in-person services at 9 a.m. (Family Eucharist) and 11 a.m., reservations required. We will continue offer our live-stream services at 11 a.m. Tune in our on YouTube or our Streaming page at to join us in worship anywhere you are and share this Sunday tradition. 
Donate to our Lenten Appeal
The Cathedral Chapter has designated the Cathedral Counseling Center as this year's Lenten charity. The Center continues to be faithful to its original mission to offer psychotherapy of the highest quality on a sliding fee scale basis. At a time when many are struggling with mental health, we hope you will be as generous as you can in your support of their work. There is still time to donate to this Lenten Appeal. Click here to donate online.