Cathedral Staff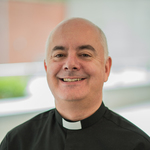 The Very Rev. Dominic Barrington (email) was installed as Dean of St. James Cathedral in September 2015, after twenty years of ordained ministry in the Church of England, during which he served in the dioceses of Peterborough, Durham, and Southwark. During his theological training, he spent a year as an exchange student at the Church Divinity School of the Pacific, the Episcopal seminary on the Pacific Rim in Berkeley, California, from which sprung a deep-seated affection for The Episcopal Church. Read more.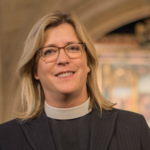 The Rev. Canon Lisa Hackney-James (email) joined the Cathedral staff in July 2015 as an interim associate priest and was named Sub-Dean in October 2015. Lisa was ordained at St. James Cathedral in 2003 and returned to the Diocese of Chicago in 2014 after nearly a decade of ministry in Cleveland Heights where she served two Episcopal congregations in the Diocese of Ohio. She has pioneered a collaborative partnership between parishes and local public schools, supporting both academic excellence among the students, and racial reconciliation among their families. Read more.
Anna Broadbent, CURATE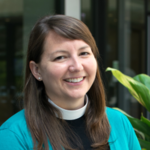 The Rev. Anna Broadbent (email) joined the Cathedral staff in 2018 as a curate. She helps lead the outreach ministries and young adults group. She was ordained a transitional deacon in the Diocese of Virginia in June 2018 and looks forward to being ordained a priest in the Diocese of Chicago.
Judy Jackson, DEACON
The Rev. Judy Jackson (email) joined the Cathedral staff in 2015 as a deacon. She serves at Sunday services and oversees pastoral care ministries which include the Prayer Providers, Lay Visitors to the sick, and Healing Ministers. Judy serves at Good Samaritan Hospital in Downers Grove as a chaplain in the emergency room and the ICU. Read more.
Robert Black, CANON FOR FINANCE & ADMINISTRATION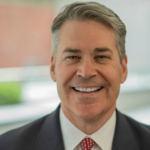 Canon Robert Black (email) joined the Cathedral staff in May 2015 as director of administration, managing the areas of administration, finances, communications, and operations. He was named Canon for Finance & Administration in 2017. Robert was formerly president and CEO of Chicago Sunday Evening Club, a non-profit media organization that produced weekly television programs about religion for WTTW-11 in Chicago and nationwide cable television. Read more.
Stephen Buzard, DIRECTOR OF MUSIC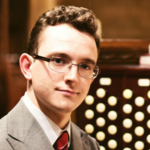 Stephen Buzard (email) is the Director of Music, serving as organist and choirmaster for the Cathedral Choir and them principal musician of the Cathedral, responsible for leading, managing, and coordinating the music program. Formerly acting organist and director of music at Saint Thomas Church Fifth Avenue, New York City, Stephen is a graduate of Westminster Choir College and Yale University Institute of Sacred Music. He was named one of the top 20 organists under 30 by The Diapason magazine. Read more.
Alan Taylor, ASSOCIATE FOR COMMUNICATIONS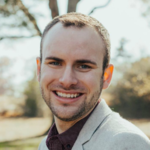 Alan Taylor (email) is the Associate for Communications, where his primary functions are electronic and print communications, social media, and print production. Alan is studying marketing and communications at DePaul University, with certificates in practical internet marketing, business writing, and building effective marketing plans. He has been a member of the cathedral and its choir since 2011 and has served as a member of the Cathedral Chapter and co-chair of the Stewardship Committee. Read more.
Dent Davison, MISSIONER FOR MUSIC & LITURGY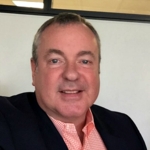 Dent Davidson (email) serves as Missioner for Music & Liturgy at St. James and as Associate for Arts & Liturgy on the bishop's staff in the Episcopal Diocese of Chicago.  A professional church musician since his teens, his primary passion and vocation focus on congregational vitality, specifically through the gift of song. In addition to serving local congregations, he travels frequently as a workshop clinician and consultant in music and liturgy and is Chaplain and Musician to the House of Bishops. Read more.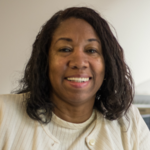 Christine Price (email) is the Cathedral accountant and comes to the Cathedral with over 20 of years experience having worked in nonprofit, for-profit, corporate, and family held organizations. She has an undergraduate degree in accounting from Northwestern University and is a Certified Public Accountant. Read more.
Alison Barrington, COORDINATOR FOR CHILDREN'S MINISTRIES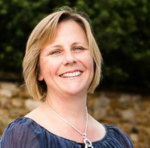 Alison Barrington's (email) passion for supporting the spiritual and musical development of young people has developed alongside her music therapy and counseling work. She has been a Sunday school leader for 25 years and has worked with children of all ages. For 12 years she helped lead and develop a worship service called "Songs and Stories" for pre-school children and their carers. Read more.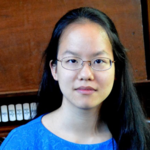 Mary Pan (email) is the Organ Scholar. She accompanies the Cathedral Choir and assists the Director of Music in service-playing, conducting, and training the Cathedral choristers. Mary began playing the piano and serving in the church at a young age. In high school, she discovered and began studying the organ. Mary has served as organ scholar at Trinity Episcopal Church in Hartford, Connecticut, and Grace Church in New York City. She is a recent graduate of the Yale School of Music and Institute of Sacred Music, where she studied organ with Thomas Murray. Read more.
Timothy Beltran del Rio (email) joined the Cathedral staff in January 2018 during an education hiatus. He is the administrative assistant with primary responsibilities of ministry team communication, administrative tasks, and maintaining the membership database. Originally from Grand Haven, Michigan, he moved to Chicago in 2015 to study Philosophical Theology at Moody Bible Institute. Read more.