Cathedral Staff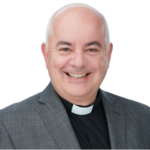 The Very Rev. Dominic Barrington (email) was installed as Dean of St. James Cathedral after twenty years of ordained ministry in the Church of England. During his theological training, he spent a year as an exchange student at an Episcopal seminary in Berkeley, California, from which sprung a deep-seated affection for The Episcopal Church. Learn more about Dominic.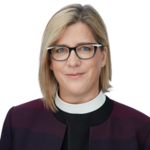 The Rev. Canon Lisa Hackney-James (email) was ordained at St. James Cathedral in 2003 and returned to the Diocese of Chicago after nearly a decade of ministry in Cleveland Heights, Ohio. She has pioneered a collaborative partnership between parishes and local public schools, supporting both academic excellence among the students, and racial reconciliation among their families. Learn more about Lisa.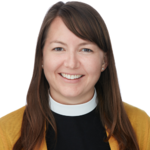 The Rev. Anna Broadbent (email) joined the Cathedral staff in 2018 and was ordained a priest at St. James Cathedral that same year. She leads the outreach ministries and young adults group. In addition to her responsibilities at St. James, Anna is a chaplain in the US Army Reserves (1LT).  In a blend of her past work as Licensed Professional Counselor in the District of Colombia, providing intensive in-home treatment to high-risk youth and their families and her current vocation as an Episcopal priest, Anna has a passion for providing spiritual care in places impacted by trauma. Learn more about Anna.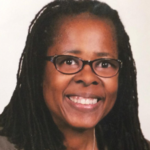 Brenda Kilpatrick (email) grew up in Kenosha, WI. Her father was a Baptist minister, most of her family were Baptist, and she was baptized into the church at age 12. Being spiritually curious, she eventually made her way to the Episcopal church, where she was received as an adult. For the past twenty-three years she has divided her time between Chicago, where she lives with her partner of 23 years, and Milwaukee, WI. Brenda decided to return to school after starting a family, where she obtained a bachelor's degree and then two master's degrees while raising her children. After graduation, she accepted a full-time position in the Psychology department at Alverno College in Milwaukee, WI. Brenda has been with the college for twenty-two years.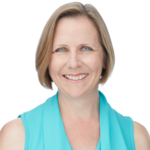 Alison Barrington (email) has supported the spiritual and musical development of young people alongside her music therapy and counseling work for 25 years. She has been a Sunday school leader and has worked with children of all ages in public schools. She developed a worship service called "Songs and Stories" for pre-school children and their caregivers. Learn more about Alison.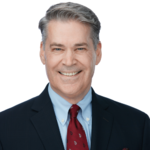 Canon Robert Black (email) directs the administration, finances, communications, and operations of the Cathedral. He was formerly president and CEO of a non-profit media organization that produced weekly television programs about religion for national cable television. Learn more about Robert.
Shaun Bond CATHEDRAL SEXTON
Shaun Bond has been working at the cathedral since 2014, having started as a volunteer with the meals ministry. He enjoys the working environment of St. James Commons, and finds it a great blessing to have the opportunity to work with such a wide range of wonderful people.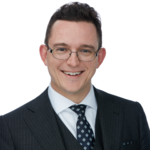 Stephen Buzard (email) is the principal musician of the Cathedral, leading, managing, and coordinating the music program. Formerly acting organist and director of music at Saint Thomas Church Fifth Avenue, New York City, Stephen is a graduate of Westminster Choir College and Yale University Institute of Sacred Music. He was named one of the top 20 organists under 30 by The Diapason magazine. Learn more about Stephen.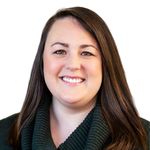 Jocelyn Colao (email) serves as the Associate for Administration at the Cathedral and is a member of the Cathedral Choir. She brings over 10+ years of administrative experience to her position, with focuses on arts administration, non-profit administration, and parish administration, having served in the Episcopal Diocese of NJ before moving to the Chicago area. Learn more about Jocelyn.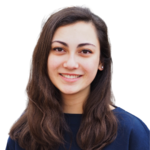 Meg Cutting (email) has been appointed organ scholar for St. James Cathedral, beginning in August 2020. Earlier this year, she graduated from the Yale Institute of Sacred Music and the Yale School of Music, New Haven, CT, where she obtained her Master of Music in Organ Performance in the studio of Martin Jean. She received her Bachelor of Music (2018) from the Eastman School of Music, Rochester, NY, where she studied with Nathan J. Laube. Learn more about Meg.
The Rev. Shawn Evelyn (email) recently served as priest-in-charge at St. Edmund's Episcopal Church. As a transplant of Los Angeles, he came to Chicago with his wife, the Rev. Anna Broadbent. His family emigrated from Guyana in 1987, and as a cradle Episcopalian, he spent most of his life in the service to the church both at the parish and diocesan level. Learn more about Shawn.
Diamond Jenkins RECEPTIONIST
Diamond Jenkins (email) grew up in Chicago, IL and is a very positive woman. She has a Master's degree in Human Resource Management and previously worked at several churches before coming to St. James Cathedral. She is enjoying her time at St. James, learning new things, and meeting nice people. Diamond is grateful to be at St. James and is excited for the future.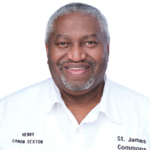 Henry Leach has worked for the Diocese and the Cathedral for 28 years and in 2018 was made a Canon of the Cathedral in honor of his 25th year. Henry maintains the building and grounds and supervises the sexton staff of the Cathedral. He enjoys old T.V. programs and 70s & 80s music.
Jacquelyn Lord CHEF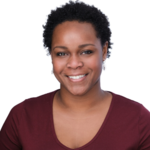 Jacquelyn Lord is a classically trained chef with over a decade of kitchen and catering experience. A summa cum laude graduate of Le Cordon Bleu College of Culinary Arts, she is fluent in numerous culinary styles including French, Mediterranean, Italian, and classic American fare. Chef Jackie loves serving her community, elevating comfort food into truly memorable experiences, and spreading love one meal at a time.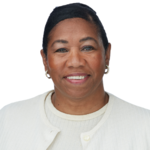 Christine Price (email) processes disbursements, records financial activities, and prepares the financial statements for the Finance Commission and the Cathedral Chapter. She joined the Cathedral staff in June 2015 and enjoys working with the Summer in the City program and participating in various St. James activities and religious programs. Learn more about Christine.