Summer in the City
Can I Volunteer this Summer?
Yes! Sign up HERE
How Do I Donate?
Learn more about donations and sponsorship levels here!
Questions?
Email the Rev. Steven Balke.
General SitC Program Information 
For over 15 years, St. James Cathedral has dedicated itself to helping young people discover treasure in Chicago, themselves, and others with its two-week nonresidential camp, Summer in the City.
What is Summer in the City?
Summer in the City (SITC), a ministry of St. James Episcopal Cathedral, is a non-residential day camp for 35 campers 8-13 years old from different parts of the city. SITC is an adventure and art camp allowing Chicago youth to discover treasure in their city, themselves, and others.  
When is Summer in the City 2022?
Summer in the City is from July 25 - August 5, 2022
SITC Sunday - August 7, 2022
Can I register my camper(s) for Summer in the City?
Registration for 2022 SITC is closed. To see if there are any spots left, email the Rev. Steven Balke.
How much does Summer in the City cost?
SITC is free thanks to the generosity of the St. James community
Want to donate? Do it HERE!
Who can be a camper at Summer in the City?
Anyone who lives in the greater Chicago area and is between the ages of 8 to 13 by or on July 1, 2022
Not in that age range but want to be involved? Apply to be a Junior Counselor.
Who makes Summer in the City possible?
SITC is hosted by St. James Cathedral and is organized and run by Summer in the City staff and volunteers from St. James. Sign up to volunteer HERE!
Meet Your SitC 2022 Committee
Anna Broadbent, Associate for Outreach Ministries joined the Cathedral staff in 2018 and was ordained a priest at St. James Cathedral that same year. She leads the outreach ministries and young adults group. In addition to her responsibilities at St. James, Anna is a chaplain in the US Army Reserves (1LT).
Shawn Evelyn, Interim Associate for Youth Ministries recently served as priest-in-charge at St. Edmund's Episcopal Church. As a transplant of Los Angeles, he came to Chicago with his wife, the Rev. Anna Broadbent. His family emigrated from Guyana in 1987, and as a cradle Episcopalian, he spent most of his life in the service to the church both at the parish and diocesan level.
Robert Black, Canon for Finance and Administration directs the administration, finances, communications, and operations of the Cathedral. He was formerly president and CEO of a non-profit media organization that produced weekly television programs about religion for national cable television.
Nicole A. B. Spencer, SITC Committee Member & Volunteer has been a member of the St. James Cathedral community since Autumn 2015. Summer in the City is the ministry that inspired her to become a member of St. James. As a member of the committee and an enthusiastic volunteer during camp and SITC seasonal events, she focuses on strategies and processes that support the vibrancy and longevity of the ministry.
Christine Callahan, SITC Committee Member has worked part time for a major airline for many years. Also during that time she was a working actress in a repertory Theatre in Chicago and was involved in children's theater. For the last ten years, she has taught Children's Ministry, which is her favorite occupation. She is looking forward to Summer in the City, with St. James!
Meet the 2022 Staff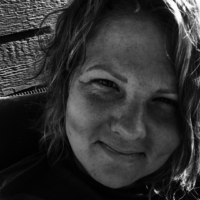 Mayme Simms is excited and grateful for the opportunity to be on the leadership team of SITC this summer. She is currently an educator in St. Paul, MN and held a leadership position for an international non-profit for 15 years before that. Her work has always centered on youth and children in various cultures and environments. When Mayme is not working, you can find her running long distances, arranging flowers for weddings, paddleboarding, sipping cold brew on her front porch, watching the MN United with her husband and finding new places to adventure with her 5-year old daughter.
Maria Price, Volunteer Coordinator is a member of the St. James Cathedral community and a recent graduate of Loyola University Chicago. Through her youth and adolescents she enjoyed going to day and overnight camps to make fond memories with friends and counselors. Maria looks forward to the opportunity to act in support of memory making and adventure time for the 2022 Summer in The City campers.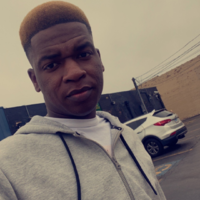 BJ Ratliffe, Camp Counselor has been with the camp since he was 12yrs old; he is now 23yrs old. One thing you will immediately recognize is that you will hear him before you see him. He's all about fun, networking, staying active while bringing continuous, new exposure to fun. Come with your water and your running shoes because we're going to be up, and out! He is super excited to be able to spend another summer bringing new adventures to you guys, across the city! It is a reason he's been with this camp for so long and you guys will totally enjoy what we have in-store for you!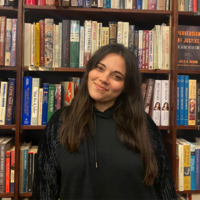 Sade Roush, Camp Counselor is currently in her last semester at Loyola University Chicago, studying Early Childhood and Special Education. She starts her student teaching with CPS in the fall at an elementary school in Uptown. She grew up in Salt Lake City, Utah and enjoyed a childhood of exploring red rock in the summer and hitting the slopes in the winter. She misses the mountains every day! She is a certified Yoga Teacher and can't wait to practice mindfulness and yoga with YOU! She has practiced yoga in studios all around Chicago but find the most joy in yoga when she can practice with children and youth. She is eager to be a part of Summer in the City and become better acquainted with this beautiful community. She loves living in Chicago and is excited to experience new activities with the Chicago Youth.
Chef Jacquelyn Lord is a classically trained chef with over a decade of kitchen and catering experience. A summa cum laude graduate of Le Cordon Bleu College of Culinary Arts, she is fluent in numerous culinary styles including French, Mediterranean, Italian, and classic American fare. Chef Jackie loves serving her community, elevating comfort food into truly memorable experiences, and spreading love one meal at a time.