Summer in the City is a non-residential arts and adventure camp held in the heart of downtown Chicago, dedicated to helping young people discover treasure in Chicago, themselves, and others.
Campers will enjoy an exciting daily program of activities including kayaking, rock wall climbing, visiting downtown Chicago icons like the Museum of Contemporary Art or the architecture of the South Loop, exploring and playing musical instruments with Director of Music Stephen Buzard, experimenting with theater, modern dance, painting, and helping prepare and enjoying food from around the world.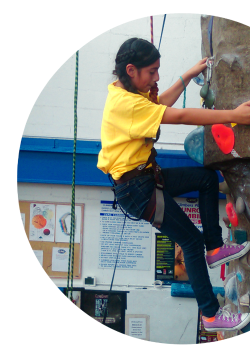 The camp is three weeks long, 9 a.m. - 5 p.m., Mondays-Fridays, July 9-27 at in the Great Hall of St. James Cathedral, 65 E Huron, Chicago, IL 60611 with staffed, round-trip transportation to camp provided each day from a South Side pick up point. Families are invited to a live arts performance by the campers and an outdoor picnic on Sunday morning, July 29.
Summer in the City is Chicago's most affordable summer program for youth because over three-quarters of the cost is underwritten by the generosity of the St. James community, allowing families that cannot pay the subsidized cost to request scholarships.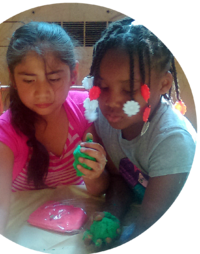 The application fee is $20 and the registration fee is $450 for all three weeks. Full and partial scholarships are available for qualifying applicants. Apply now!
The campers will experience the riches of Chicago, mentored by art, music, dance, theater, and sports professionals. Camp directors and counselors will lead them on field trips to museums, cultural attractions, and outdoor activities, exposing them to new experiences and self-discovery.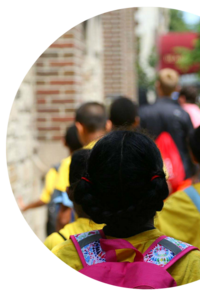 Volunteer for Summer in the City and mentor campers and their counselors!
Please email Andrew Long before June 15 to help participants with arts and music activities, accompany visits to cultural venues around Chicago, lead a small group to the beach, kayaking, or rock wall climbing, or serve meals. Choice of time slots and activities available!
Volunteers are required to undergo a background check and training will be provided before camp. Training will be held the last week of June.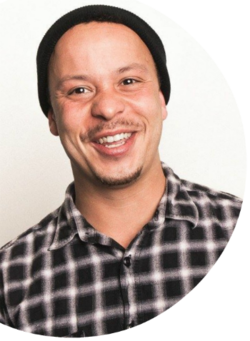 Since 2009 Tony has worked in Chicago as an artist, producer, and educator. He worked with Oracle Productions producing award-winning programming and offering to the public free of admission. Tony directed A Chorus of Hope, commissioned by the Lyric Opera in collaboration with Chicago Voices and Harmony Hope and Healing.
He also produces performance events for the pop-up production company, The Roustabouts. He's a production manager at Adventure Stage and is a sexual assault prevention educator for the US Navy. Last year Tony founded Chicago Arts Access, a non-profit dedicated to building and connecting audiences with free tickets and accessibility services.