Sunday School
Each session will focus on the readings of the day and seasonal themes. There will be plenty of time for crafts, games, discussions and opportunities to get to know other families in the St. James community. On the third Sunday of each month, the Children's Ministries participate in making bagged lunches for the Meals Among Us ministry. See below for this session's offerings. 
Sunday School (Pre-K - 5th grade)
Songs and Stories (3 years and under)
Meet Our Leaders
Dean Niedenthal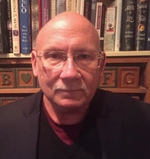 A long time ago I too was a child. My parents were tavern owners in the steel mills of Indiana, and they worked 24/7. So, it was left to my grandparents to help raise me and to be the first to bring me to Christ and his church. They trusted the church to share in my faith formation, creating an indelible bond between the home and the faith community.
Together, we are the Church. We are responsible to continue this sacred trust; forming bonds between the home and our community of faith we call Saint James, bringing our young people to Christ and to his Church.
For me it is an honor, born in love, to continue the work my grandparents began.
Maureen Zeller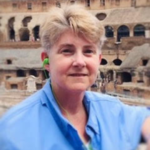 I came to St. James as an intern during my graduate program in Pastoral Studies and Religious Education. Since the atmosphere was so welcoming and positive, I stayed after graduation! I love having the chance to share my faith with students of all ages, especially school-aged children and teens. I am also very interested in intergenerational faith sharing and education. One of the things I like most about teaching Sunday School is that I learn so much from the children, through the way they view God, their faith and the world, and how their views evolve over their lifetimes.
Christine Callahan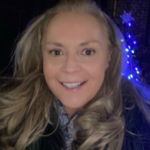 I have worked part time for a major airline for several decades.  And was fortunate enough to be a working actress in my 20s and 30s. I also enjoyed being involved with children's theatre, one never knows what will happen onstage. And it's usually better than any direction I could ever give!!
I have been involved in tutoring at CPS and Children's ministry for a little over 10 years. I am new to St James and feel very glad and fortunate to be a part of this program!
Allison Ortlieb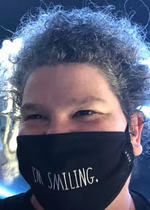 I'm a teacher by trade but usually teach much older students.  I got my start in teaching by working as a lifeguard, swim instructor, and summer camp counselor for preschoolers - second graders.  I love working with this age group because they're so curious and creative. I'm looking forward to learning, playing, and crafting with our younger class.
Ruchika Jain-Bala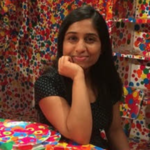 Outside of working as a marketing professional, I also enjoy painting, drawing and arts & crafts activities. I have experience teaching second/third graders and freshmen year college students in the past. Sunday School will be a great way to combine my love of arts and teaching to give back to the Church, which is an important part of our lives. I also love being around children. They are inspiring, curious and teach us more than we can ever teach them!
Andrea Van Duzor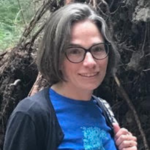 Our family is at St. James because we want a thriving Christian community for our three sons. During the week, I teach college chemistry but on Sundays I help teach Sunday School to contribute to that community.
George Culver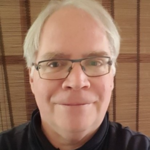 I grew up in the Episcopal Church and attended an Episcopal school in New York City. We raised our son Leland at St. James. My wife Marianne Culver served the cathedral as Senior Warden and sings in the choir. I have long believed in our Sunday School program, and I am thrilled to be a part of it. I taught science for several years to primary schoolers in a Special Ed school in Chicago. I thank all the Cathedral parents who put their faith and trust in us.  Your kids are wonderful.