Bishop Jeffrey Lee Appoints Brenda Kilpatrick as Deacon for Chicago's St. James Cathedral (Episcopal)
December 11, 2019
CHICAGO December 12, 2019—St. James Cathedral announced today the appointment of Brenda Kilpatrick as deacon, effective upon her ordination on Saturday, Dec. 14. 
"The St. James community is enormously excited about the gifts that Brenda will bring to our growing liturgical and outreach offerings," said Dean Dominic Barrington. "I am especially inspired by her work as a board member of Magdalene House advocating for women who have survived lives of sex trafficking, addiction, and abuse."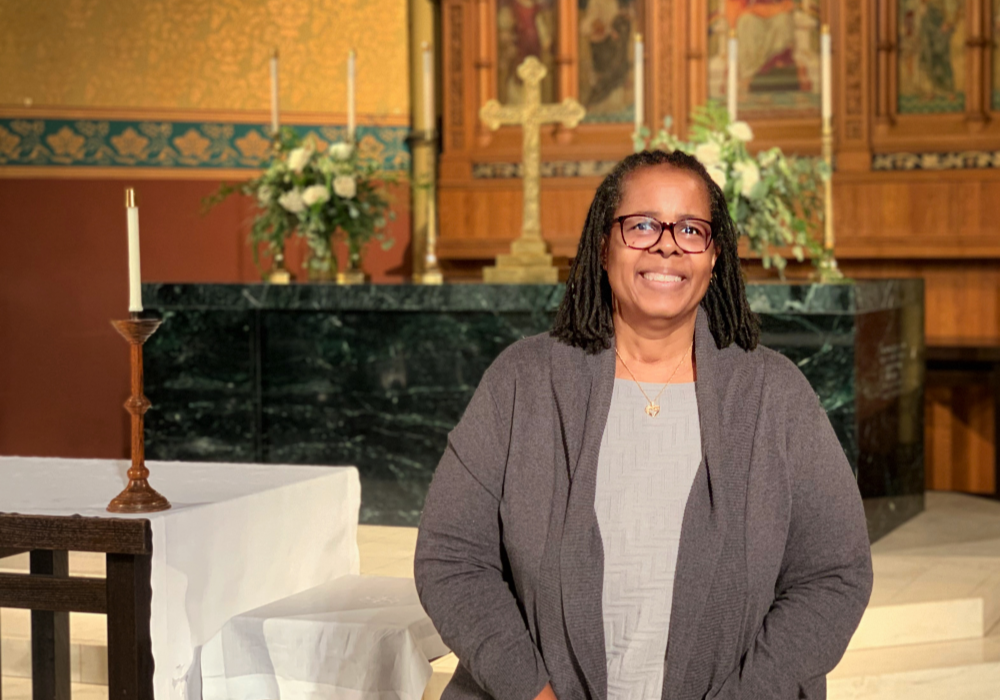 Kilpatrick said of her appointment: "I am deeply excited to work together in many ways to live out our commitment to Christ in a world that needs us to lead the way in loving one another, not simply in words but also in action."
Kilpatrick divides her time between Chicago and Milwaukee, where she is an Associate Professor of Psychology at Alverno College. Since an early age, her father, a Baptist minister, supported her faith journey. Over twenty years ago, she found herself in an Episcopal church and has been a member ever since. She has three children, two grandchildren, and lives with her partner of 22 years, a Sergeant with the Chicago Police Department.
St. James Cathedral is a vibrant and historic Episcopal church in the heart of Chicago. The congregation draws members from our downtown neighborhood, across the city, and from the Chicago suburbs. Our diversity also extends to our worship, which balances traditional liturgy with progressive, theologically grounded preaching which fully embraces all people into the body of Christ regardless of age, ethnicity, expression, orientation, or background. We seek to engage with our communities by listening to our neighbors, serving those in need, and asking challenging and culturally relevant questions about faith, identity, and experience. As the cathedral of the Episcopal Diocese of Chicago, St. James is the site of diocesan-wide events and celebrations. 
##
Contact: Robert Black (312-787- 7360) rblack@saintjamescathedral.org