Dupré Stations of the Cross
March 06, 2023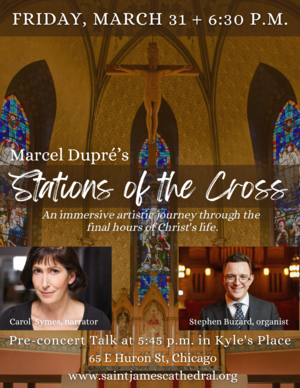 Join us for an immersive artistic journey through the final hours of Christ's life. Evocative organ meditations by Marcel Dupré are interspersed with poignant poetry by Paul Claudel, read in an original English translation. Come and be transported by this profound masterpiece.
Stephen Buzard, organist
Carol Symes, translator & narrator
There will be a pre-concert talk with Stephen and Carol in Kyle's Place at 5:45 p.m.