Where Do We Go From Here? Pre-Advent Retreat
September 20, 2023
All are welcome to attend a Pre-Advent joint retreat presented and hosted in concert with St. Martin's Church, featuring renowned Spiritual Director, Juan Reed. The retreat will take place at St. James from 9 a.m. to 3 p.m. on Saturday, October 28. The retreat is free, however there is a suggested donation of $25.
Sign Up HERE.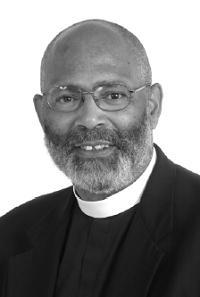 From 1991 to 2010, Fr. Juan Reed was vicar of St. Martin's Episcopal Church on Chicago's West Side. He received a master's degree in social work from Loyola University Chicago's School of Social Work in 1981, later a master's degree in divinity from Seabury-Western Theological Seminary, and in 2004 a PhD in ministry from the Catholic Theological Union. From 1978 to 1980 he was a psychiatric technician at Illinois Masonic Medical Center in Chicago. He was a clinical social worker from 1981 to 1984 for the Chicago Child Care Society and from 1984 to 1989 for Lawrence Hall Youth Services. In 1989 and 1990 he served as diagnostic treatment program director for Episcopal Charities and Community Services. He also conducted a private clinical social work practice from 1983 to 1990. He was ordained to the priesthood in 1991.
At St. Martin's, Fr. Reed made the church into a place where progressive LGBT persons can share worship with their heterosexual fellow Christians. He invites the congregation through his sermons and teaching to participate in a theology of liberation. In 2005, he was inducted into the Chicago LGBT Hall of Fame.
In retirement, Fr. Reed serves as a Spiritual Director in the Diocese of Chicago.