The Latest Cathedral News Author: Jocelyn Colao
August 03, 2022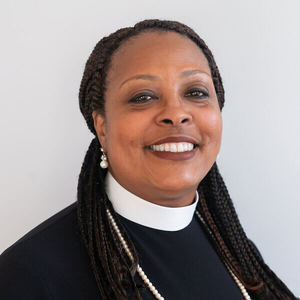 Presiding Bishop Michael Curry has set September 17 as the day he will ordain and consecrate the 
Rev. Paula E. Clark
 as the Thirteenth Bishop of Chicago. The service will take place at the Westin Chicago Lombard in Lombard, Illinois.
Due to space restrictions, each church in the diocese has been given 8 tickets for the consecration. Of the 8 tickets allotted to each congregation, we are reserving four tickets for Cathedral clergy and staff. The other four tickets will be distributed by lottery among those who express their interest in attending.
To enter the lottery, fill out this 
Google Form
 no later than next Friday, August 12 at noon.
Once the diocesan congregations have submitted their guest lists, all remaining tickets (probably several hundred) will be open for another lottery conducted by the diocese, starting August 17. More details about that will follow.
Bishop-elect Paula will be seated in the Cathedral the following Sunday, September 18 at the 11 a.m. Eucharist.
July 14, 2022
Welcome the Rev. Steven Balke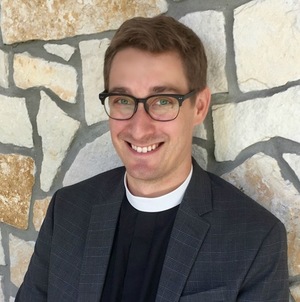 Canon for Outreach and Pastoral Care
We are delighted to announce that in August we will be welcoming the
Rev. Steven Balke
(pronounced ball-key), to St. James, to serve as Canon for Outreach and Pastoral Care. Steven has been serving as Rector at St. Stephen's, Beaumont, in the diocese of Texas, and brings considerable experience of various social justice ministries, great skill as a preacher and teacher, and an infectious enthusiasm for sharing the gospel.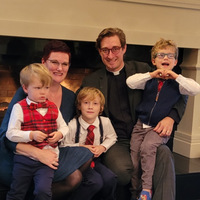 Steven is married to Katie, and they have three sons, Elliott (8), Owen (5), and Isaac (3). As part of our welcome to the Balkes, and to help them settle thoroughly and easily, arrangements have been made for them to live in the house known as the Deanery in Lincoln Park (which has already been vacated by the Barringtons). Steven and his family will be with us on Sunday September 4, and we look forward to welcoming them.
July 07, 2022
Come represent St. James Cathedral on the Pritzker Pavilion lawn for the 
Grant Park Music Festival
Choral Spectacular concert
 on Thursday, August 4 at 6:30 p.m. Many singers from our cathedral choir will be participating in this program, and we want to show them - and our city - that we are a church that supports music. We will meet at the Jay Pritzker Pavilon, bring some food and drink to share with friends and let's enjoy beautiful music together.
Program:
 Ēriks Ešenvalds - Stars
Ola Gjeilo - Dark Night of the Soul
Abbie Betinis - To the Evening Star
Eric Whitacre - Lux aurumque
Morten Lauridsen - Lux aeterna
Samuel Barber - Sure on this Shining Night